Jonathan Robert Nelson | partner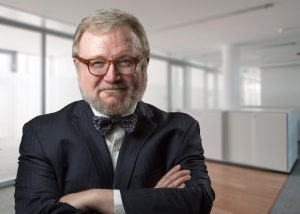 Jonathan Nelson practices primarily in the fields of civil litigation and corporate law, concentrating on the representation of religious institutions. He is a highly-regarded church law practitioner.
In 1991, after eight years of practice in corporate litigation and financial transactional work with major law firms in Chicago and New York City, Mr. Nelson founded an independent law practice that he later brought to Nelson Madden Black. Mr. Nelson represented or advised hundreds of clients in the religious community, including Christian churches of many kinds, a religious order, Hindu temples, Jungians, a Yoruba cultural center, mosques, pastors, church trustees, missionaries, and victims of religious persecution seeking asylum. Mr. Nelson has advised lay boards and clergy on a wide variety of legal concerns. Mr. Nelson has been a panelist at meetings organized by the American Bar Association and other lawyers' groups. He also served as lead counsel in numerous judicial and administrative litigations, including a precedent-setting lawsuit brought by the Fifth Avenue Presbyterian Church against the City of New York in 2001 to enforce the church's First Amendment rights to serve homeless people on the steps of the church. Mr. Nelson has been listed in SuperLawyers since 2012, and has been rated "AV Preeminent" since 1998.
Education
Yale College, B.A. 1978
Northwestern University School of Law, J. D. 1983
The Fletcher School of Law and Diplomacy, Tufts University, M.A. 1984
Bar Admissions
New York State
United States District Court, Southern District of New York
United States District Court, Eastern District of New York
United States District Court, Northern District of New York
United States District Court, Western District of New York
United States District Court, Northern District of Illinois
United States Court of Appeals for the Second Circuit
United States Court of Appeals for the Third Circuit
United States Court of Appeals for the Fifth Circuit
Supreme Court of the United States of America
Publications
Languages
English, proficient in Spanish and French
00