Barry Black | partner
212-382-4303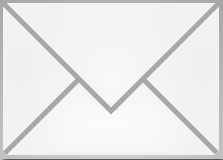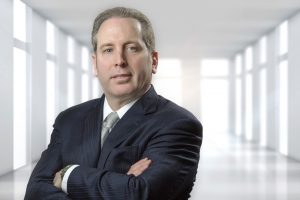 Barry Black is an experienced litigator and trial lawyer. He has represented religious institutions and associations, municipalities, universities, clergy and other clients in a variety of disputes ranging from governance, property and employment matters to religious liberty and other First Amendment claims. He has extensive knowledge of and experience with corporate and governance concerns of religious organizations. Mr. Black has advised clients of various faiths and denominations, and provided counsel to municipal and corporate clients on a wide array of matters connected with Religion Law. He has counseled and represented both religious institutions and ministers on clergy-related issues, from compensation, parsonage, retirement and tax matters to intraorganizational and property disputes, in federal and state court, including in the United States Supreme Court, as well as in mediation and arbitration.
Clients of Mr. Black, a former litigation partner at a large New York City law firm, range from municipalities and banking institutions to corporations involved in international litigation. Mr. Black is experienced in trial, post-verdict and appellate advocacy.
Mr. Black has represented clients in a number of high profile matters, including:
Represented a major Christian denomination in multiple lawsuits brought under New York State's Child Victims Act, by challenging on constitutional grounds the jurisdiction of the court to engage in matters ecclesiastical where the denomination and the local church affiliate are, as codified in New York's Religious Corporations Law, entirely independent corporate entities.
Represented New York City Department of Education employees in a highly publicized lawsuit against the City of New York in a religious discrimination claim based upon the City's denial of their applications for religious exemption from the Covid-19 vaccination mandate. Links to Mr. Black's four oral arguments before the United States Court of Appeals for the Second Circuit on this matter follow:
Represented New York City workers in a class action lawsuit challenging the constitutionality of the City's refusal to grant them religious exemptions form its vaccine mandates.
Represented the Bishop and a Diocese of a Christian Church denomination in an action seeking to quash a judicial subpoena compelling testimony concerning a religious ruling.
Represented a Hasidic psychotherapist in his lawsuit against the City of New York in a pre-enforcement challenge to a law that censored private conversations between the doctor and his patients in violation of his First and Fourteenth Amendment rights. The matter was resolved when the City repealed the law and paid $100,000 in attorney's fees.
Advised an international Christian university concerning the constitutional validity of its employment and tenure policies.
Represented a New Jersey township in a high-profile religious discrimination matter.
Represented a major Hasidic congregation in a challenge to a local municipality's tax assessment upon the residence of its religious leader, resulting in a judicial determination that the residence was not subject to taxation and the substantial tax assessments over the course of approximately ten years were null and void.
Mr. Black is the Religion Law columnist for the New York Law Journal, and has lectured and taught Continuing Legal Education courses on a variety of Religion Law topics for organizations such as the New Jersey State Bar Association and the Federal Bar Association. He has appeared on various national television and radio programs, such as Fox News' Tucker Carlson Tonight and NewsNation.
Education
Hofstra University, B.B.A. 1991
Hofstra University School of Law, J.D. 1994
Bar Admissions
New York State
United States District Court, Southern District of New York
United States District Court, Eastern District of New York
United States Court of Appeals for the Second Circuit
Supreme Court of the United States of America
Publications
Languages
English, Yiddish. Proficient in Hebrew, working knowledge of Spanish.