Lane Paulsen | counsel

212-382-4305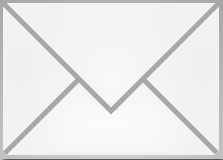 Lane Paulsen's law practice has primarily focused on serving religious institutions. Ms. Paulsen spent over a decade as General Counsel of Times Square Church, one of New York City's largest religious institutions. There, she served as part of the Executive Leadership team, focusing on employment practices, risk management, copyright and contracts.
Ms. Paulsen is intimately familiar with the inner workings of houses of worship, having served in a variety of church leadership capacities. Ms. Paulsen has overseen the development of satellite church campuses, including in urban, suburban, and rural locations. Ms. Paulsen is skilled at the practical application of sound legal practices within religious organizations.
Ms. Paulsen is particularly experienced in drafting, and overseeing the implementation of church policies. She has an extensive background in training church leadership, staff and volunteers in a variety of policies including child protection and abuse awareness, facility security, sexual harassment, confidentiality, employment, copyright and social media. She has lectured and presented on various topics such as best practices for church security, policy implementation, human resource development and budget management.
Education
Bar Admissions
Publications