Carla Miranda | foreign licensed attorney, paralegal
212-382-4306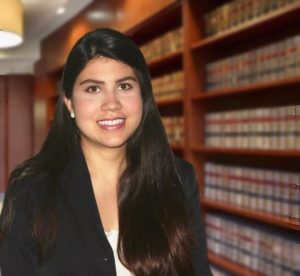 Carla Miranda is admitted to practice law in Venezuela. While still in law school, Ms. Miranda was a legal intern for various Criminal Courts in the Palace of Justice within the jurisdiction of Bolivar State in Venezuela. Ms. Miranda was also legal intern for SIDOR where she developed significant knowledge of employment law and labor regulations and standards.
As an attorney in Venezuela, Ms. Miranda worked at the Centro de Atención a Cliente in the City of Guayana Tax Administration, where she monitored assigned taxpayers for compliance with tax laws, complete payment of tax obligations, timely filings of tax returns and pending litigation in the tax court docket.
Ms. Miranda joined Nelson Madden Black in 2016. She plans to pursue an L.L.M. and sit for the New York State bar.
Education
Bar Admissions
Languages